Add Value and Comfort to Your Outdoor Living Spaces with our Custom Misting Systems
No more mosquitos, flies or pesky insects. No more hot humidity.
Ditch screened-in patios and start enjoying the serenity of your outdoor space all year.
P A R A D I S E   M I S T I N G   G R O U P
We make outside COOL again...
Paradise Misting Group specializes in designing & installing custom residential and commercial high-pressure misting systems as well as non-permanent options for outdoor events. Growing up living in South Carolina and spending endless summers here, we know first hand how hot and humid it can get. Our team creates custom high-pressure misting systems, carefully designed specifically for the Southern states to deliver a super-fine mist instantly cooling outdoor areas without feeling like there is a tropical storm brewing.
Misting systems are a great way to cool any outdoor space and make it enjoyable, even on the hottest & most humid summer days. In addition to maintaining a cooler climate, our high-pressure misting systems not only evaporate before creating wet surfaces, you will be rid of pesky pests like mosquitos, flies and other insects, creating the environment you've always dreamed of.
Our misting systems offer superior quality at reasonable prices to design custom top-of-the-line systems to enhance your unique outdoor space. Our expert crew will install your custom misting system -including a high-pressure pump, stainless-steel lines, and anti-drip nozzles – that will flawlessly integrate into your outdoor area and provide 15°-20° degrees of cooling for years to come.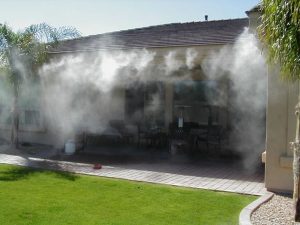 RESIDENTIAL
Quality installation you can trust. Your custom professional misting system will blend right into your patio and create a cooling oasis.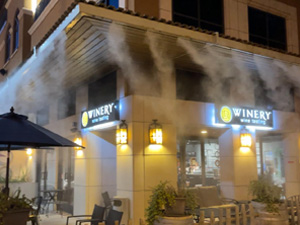 COMMERCIAL
Commercial and industrial grade, custom misting systems & high-powered fans, we have everything to make your location the coolest.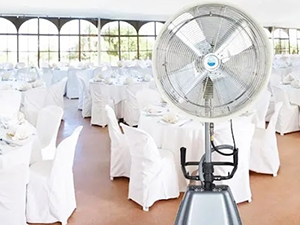 EVENTS
Small family BBQ or wedding of the century – don't sweat it! Our high-pressure portable/mountable misting fans will keep you & your guests cool for every special occasion.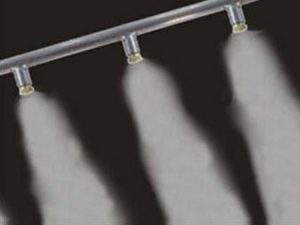 SERVICE
You can count on our trained technicians to properly install, service or replace parts on your misting system for years of use. Click below for support.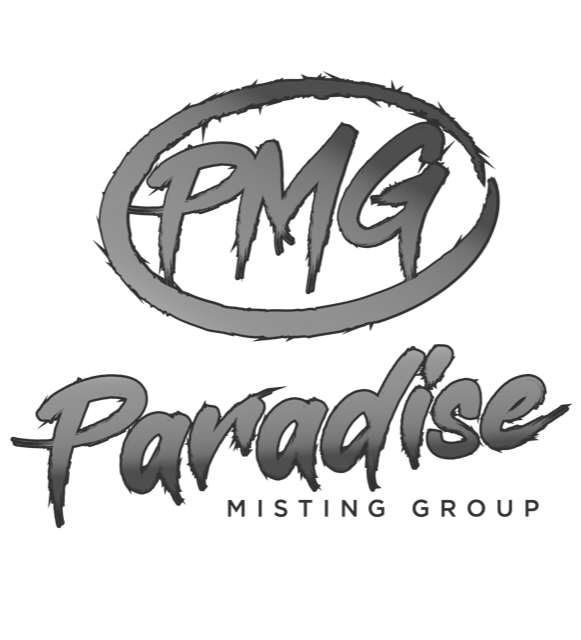 You dream it.
Misting systems are high pressure evaporative cooling mechanisms that use the science of evaporation and pressurized water to create the result of cooler outdoor temperatures during the summer months. Our specialized delivery system combines evaporative cooling with professional nozzle placement around an outdoor space to optimize the outdoor temperature.
We mist it.
Think of our superior misting systems like an outdoor air conditioner that will fit in any outdoor space, whether it is a pool, entertaining area, backyard gazebo, or even outside of a bar, restaurant, corporate complex or business. In fact, we can lower the air temperature by as much as 20°F in seconds!

Based and operated in South Carolina, Paradise Misting Group has created amazing outdoor spaces for homes, restaurants, hotels and event venues across the country. We specialize in custom and mobile misting systems that compliment and cool your outdoor space efficiently and effectively to make your experiences more enjoyable.
Enjoy your patio like you've always dreamed.
We can cool you down in the summer, rid you of pesky pests year-round, and you'll have it made in the shade!
Paradise Misting Group is a family owned and operated company offering high quality Outdoor Misting Systems to shield from both the heat and from annoying, hazardous insects. With our High Pressure Misting System, we can create the look and feel of your dreams. Create dramatic special effects with mist around patios, water features, pools, spa's gazebo's, ramada's and other applications.
Stop dreaded heat humidity in its tracks and rid your outdoor space of insects today with a custom high-pressured misting system.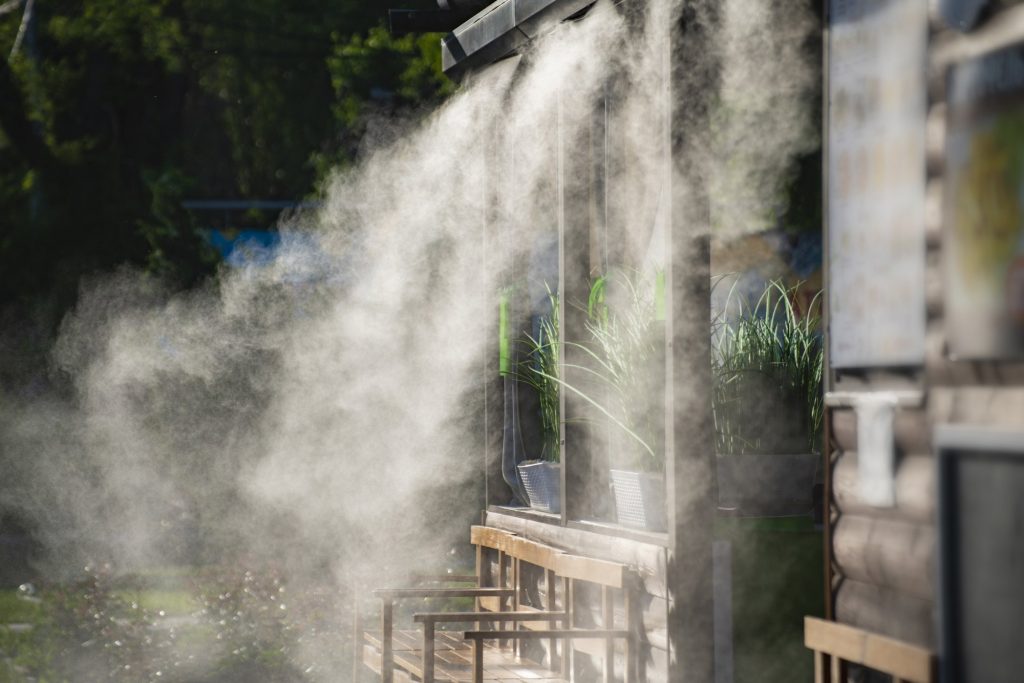 "This was a very easy install, thanks to Paradise Misting Group. Living in Murrells Inlet this mist system is a wonderful enhancement to our shade screening. Our large Rottweilers love laying under it and cooling off in the heat of the day. It cools down our backyard so we are able to sit outside and be very comfortable. We just love it."
Contact us for your FREE consultation
today!
Ocean Isle Beach
Little River
N. Myrtle Beach
Myrtle Beach
Murrells Inlet
Pawley's Island
Charleston
and surrounding areas